---
---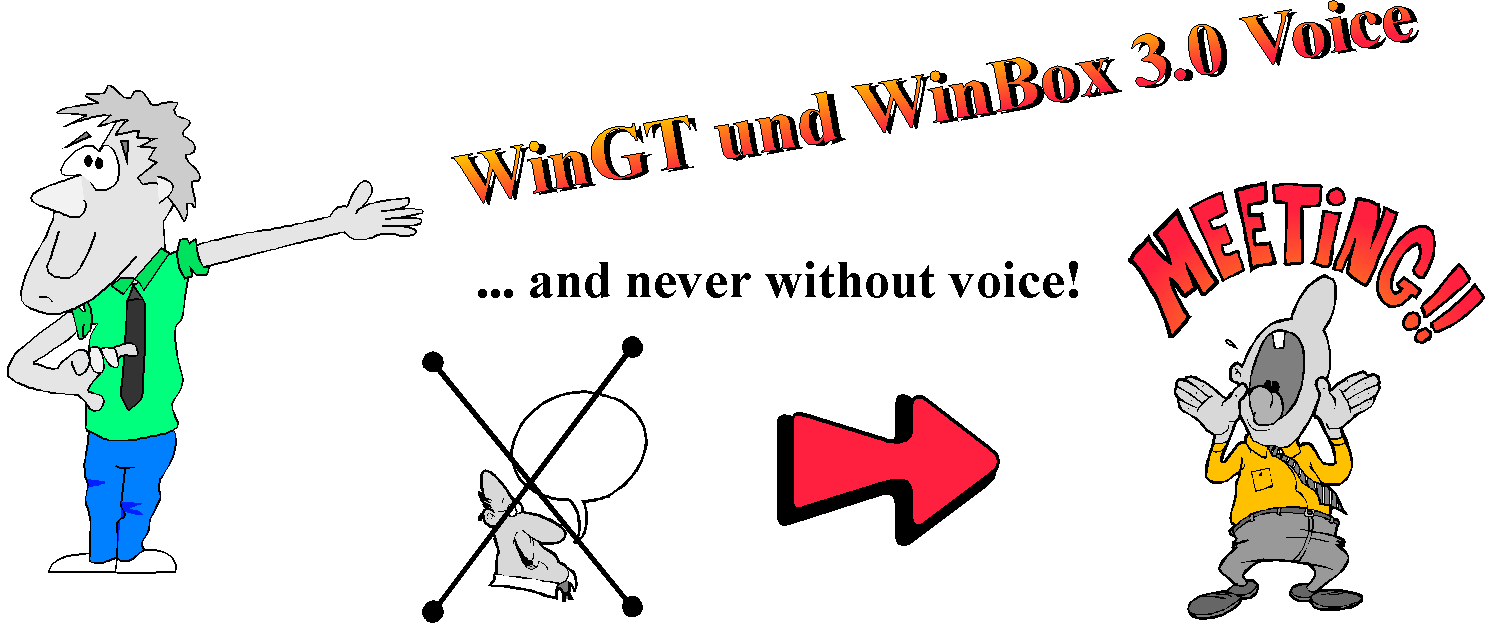 ---
---
WinGT - the world famous windows packet program
Wow... I want more infos about WinGT!
If you want more information about WinGT you could send a mail to the support. Please use one of the email addresses below.
How could i acquire WinBox or WinGT?
WinBox and WinGT could be acquired (among other products) online from TIE-Media. Ordered products will be sent to you as fast as possible. TIE-Media could be reached by snail mail or fax too:
TIE-Multimedia GmbH
Tillystr. 2
D-90513 Zirndorf
Tel. +49-911-379982
Fax +49-911-379987
Any questions?
You could reach us by EMail or by telephone or telefax. Please call only between 17.00 and 21.00 GMT!!!
Gerd Mitländer (author of WinGT/WinBox, support and registration), Phone +49-911-3780256, Fax +49-911-3780366
WinGT and WinBox guest book
"Sign and view guest book..."
"View old guest book..."
Please note...
There have been
visitors since September 22th 1996.
You can view a detailed statistic by clicking on STATISTIC.
Hits per day:

This page is


and isn't finished yet. You could send your tips and remarks to
Gerd Mitländer (author of WinGT/WinBox, support and registration)

---
© 1996-2000 by Gerd Mitländer